Strong digital marketing can spice up an entire brand, taking it to new heights. With all the modern advances in technology, marketing companies have a much vaster playbook to choose from.
You could work with us, the leading digital marketing agency to assist you in digital marketing.
These new technologies are shaping the industry by enhancing the creativity, creating stronger bonds between the brand and the consumer, and switching up consumers' expectations. Here are some of the most prominent players in the digital marketing game and a bit about how they are shaking things up today.
How is social media enhancing the connectivity between the brand and the consumer?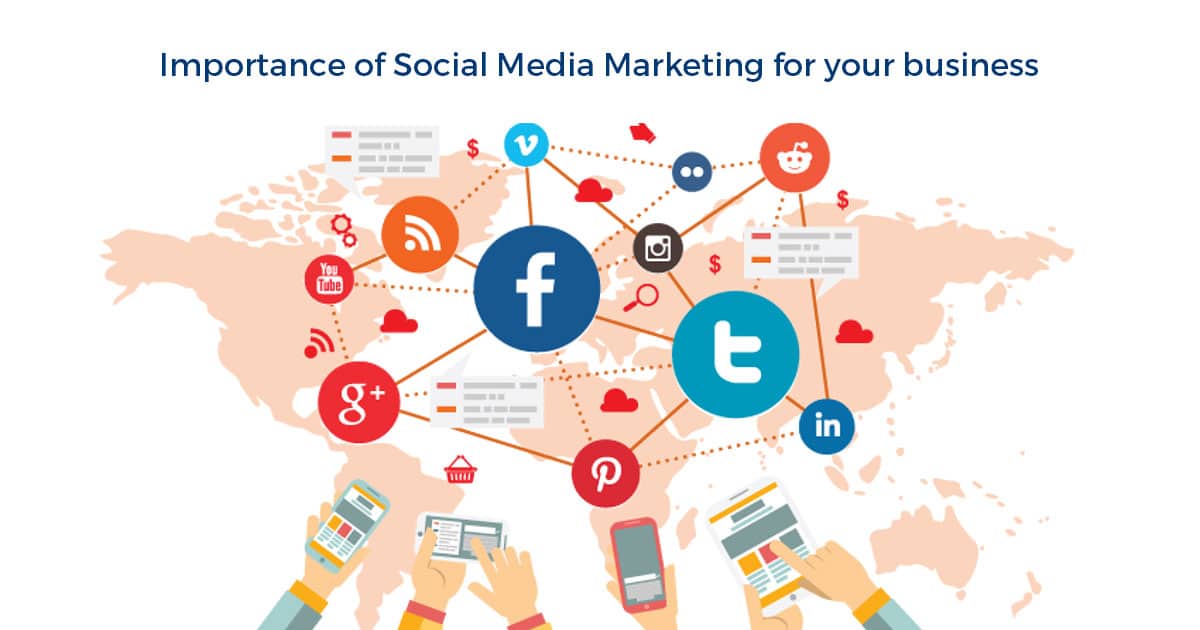 Social media marketing as part of the digital technology
It is impossible to discuss the evolving face of digital marketing without talking about social media. Many modern companies use platforms such as Facebook, Snapchat, and Instagram as the centers of their entire campaigns. Social media marketing is not only one of the cheapest ways to get a brand out to a vast majority of the audience, but it is also one of the most effective digital marketing funnel.
Whatever else you do to market your company, social media can amplify it. More than half of the world's population uses at least one platform. Many of them use it every day. The technology can target specific audiences based on their interests, area, previous searches, and friends. These are the digital marketing trends in 2022.
Social media platforms are hives of information and potential. Marketing companies can use it all to create compelling, engaging, and highly successful campaigns.
Most social media platforms allow the advertiser to customize their campaign to suit their objective: brand awareness, engagement, video views, app installs, traffic, store visits, re-marketing, and conversions.
Expert Tip from CodeDesign Marketers: Having a marketing campaign that is visually appealing and that keeps the customer persona's emotions in the center is more likely to be remembered by your target audience and go viral.
Here is a guide for PPC real estate marketing.
Here is a guide on B2B branding.
Voice Activation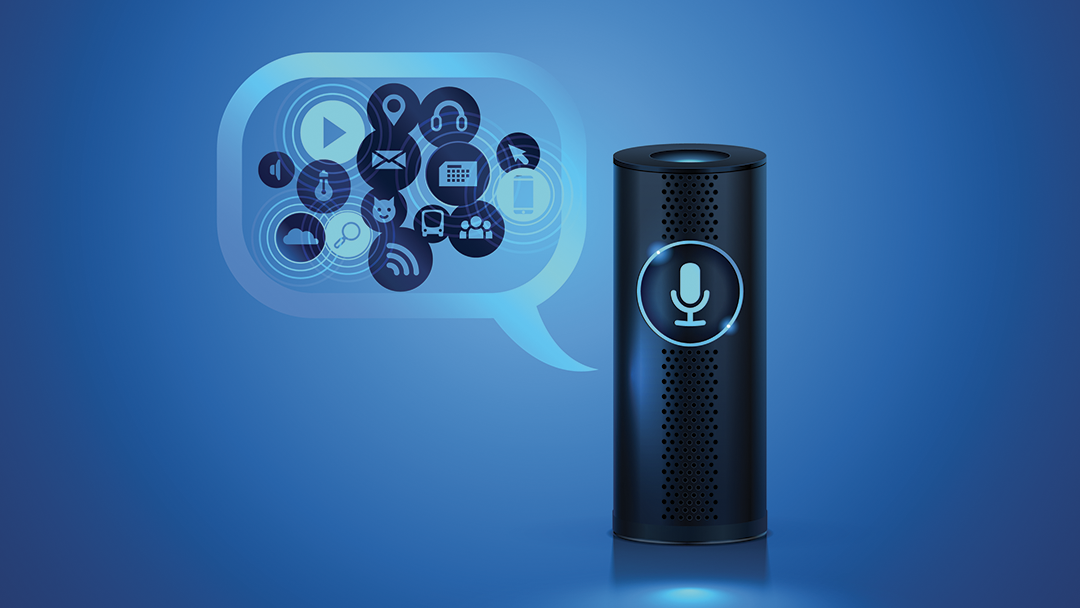 Voice marketing technology
Each year, more and more devices come with voice activation features that rapidly advance in capabilities. These new technologies are not only changing the way people use their phones, tablets, and other mobile attachments but also the possibilities for digital marketing companies.
Creating ways for people to interact with companies of every kind is an exciting new step for marketers, especially those working in e-commerce and digital sales. Some of the latest features include voice-activated searches and purchase confirmation.
The following statistics are surely going to impress you:
58% of consumers use voice search to find information about a local business online. (Source: Search Engine Journal)
27% of the online Google population is using voice search on mobile(Source: Google)
52% of smart speaker owners keep their devices in a shared space such as a living room. 25% of people kept their device in the bedroom, while 22% kept the speaker in the kitchen. (Google)
Voice searches have eased the life of people, and websites must optimize the content for voice searches. The new revolution is already at the door. Google relies heavily on featured snippets and knowledge graphs to answer to voice queries of people. As the intent behind voice search is to get quick and immediate results, voice search devices try to give instant results with the help of SEO rich snippets and knowledge graphs. Hence, you must ensure that you take all the proper steps to optimize your website for voice search optimization.
Here is a complete guide on voice search optimization.
How can virtual reality excite the users towards advertisements?
Virtual reality technology allows people to completely immerse themselves in a different world. In marketing, that means immersion in a product or experience. Many types of advertising are seen as annoying or irritating, such as pop-ups and unsolicited e-mail marketing, but VR ads are new, calm, and exciting.
Brands with money to spend on their marketing campaign can invest in virtual reality marketing and give prospective buyers the experience of owning the product before buying it. Luxury car companies, for example, can use VR to show someone how it looks and feels to be behind the wheel.
Also, you might have already heard about L'Oreal: Get a virtual makeover campaign. The company released an app called makeup genius, which lets you try out various hair colors and makeup styles. Virtual reality has allowed users to try the products before purchasing them. The virtual try-on also addresses safety issues as the customers can test makeup without using the shared samples. You can also see other companies like Gucci, IKEA and Sephora using virtual reality to let customers connect with the product and enhance their excitement. The biggest hurdle in digital marketing and specifically e-commerce marketing is that the customers don't get to see or touch the products themselves, which heightens the issue of quality, size, and the difference in the image versus reality. Virtual reality can quickly solve this issue, address the masses, and be a great boon for marketers and brands.
 Read this guide on PPC campaign strategy.
Augmented Reality Digital Technology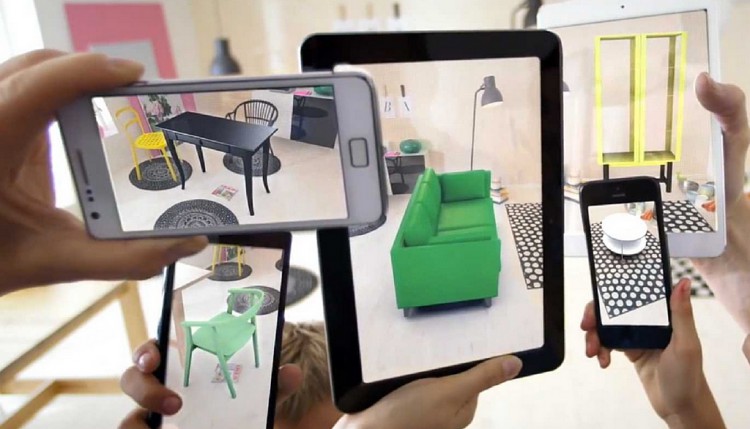 Augmented Reality Digital Technology
Although it is often confused with virtual reality, augmented reality is a whole separate technology. Rather than creating a fully immersive experience, it adds and changes the existing surroundings.
It is famous for retail marketing, particularly in the clothing industry. Clients can view what clothes may look like on or in a particular setting. Interior design stores are also potential benefactors of AR. Buyers can scan their homes and add in pieces advertised online.
Augmented reality got wide popularity with games like Pokémon Go, which helped brands understand the technology and how they could benefit from it. Unfortunately, the present way of marketing using images or banners is lifeless and dull for the audience. However, augmented reality ads are interactive and lifelike in which customers can see and even interact with them. Moreover, these ads are immersive, which means they help marketers create a specific emotional connection with customers.
Visual Searching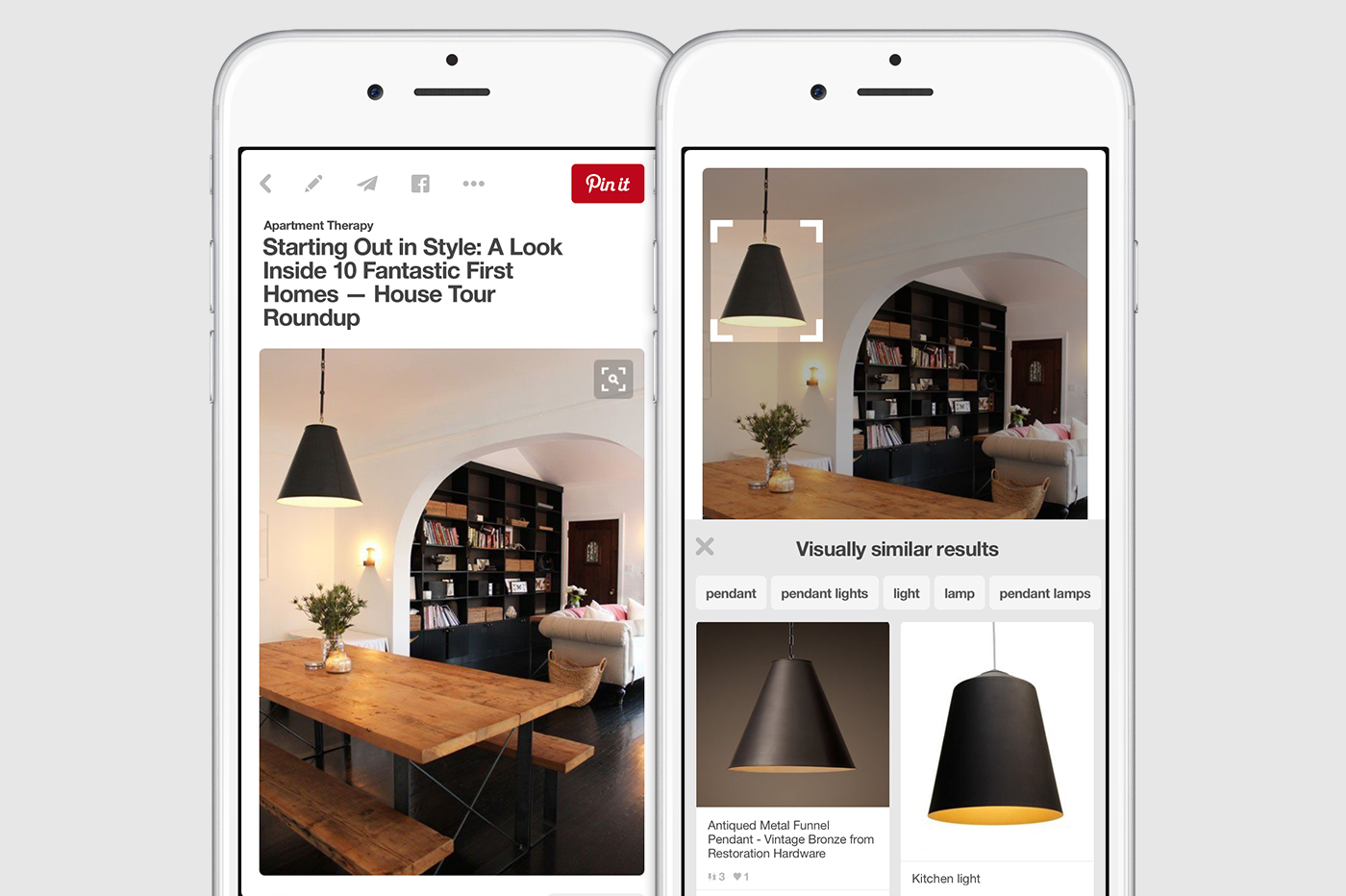 visual search results
Another new technology appearing more in modern online business is visual search marketing. It uses images and pictures to market specific products alongside similar things that customers may be interested in. They say a picture says 1000 words. Well, maybe a picture can sell to a 1000 customers.
Instead of searching via keywords or other filters, customers can see what a company has to offer and how it can potentially look. It is a great marketing tool. You can simultaneously advertise multiple things and direct consumers towards purchases they hadn't considered before. If you run e-commerce, here is how to track your e-commerce conversion rate.
One of the best examples of how powerful visual search marketing can be is Pinterest. It has taken this new technology and built an entire platform- a platform worth more than $20 billion! Estimates say that visual search marketing as an industry could be worth double that in the next few years.
To increase the sales for your brands, you must focus on advertising on Pinterest and ensure that they have visual search capabilities included. It is crucial to understand your audience and create a notice around the needs and wants. If you could build an image search into your website inventory, Image search will be functional on different platforms where consumers could be interested in buying your product.
Learn to create a PPC marketing campaign in 2022.
What Does All of This Mean for Marketing Companies?
In short, marketing companies need to keep up to stay competitive. Digital marketing in 2022 is about standing out from the crowd and integrating as much new technology as possible. Expert companies such as CodeDesign and Evestar use every tool to build the best marketing campaign. They need to keep up with the latest and best digital technologies to do so.
Failure to move with the times and invest in some new marketing ventures could be the downfall of many companies and brands. But, on the other hand, those who manage to master them could open up a whole new realm of possibility for their businesses.
Final Thoughts on Marketing and Digital Technology
Digital technology is completely reshaping modern marketing. The classic methods no longer grab and excite, nor do they inspire people to stop scrolling and make a purchase.
The World Wide Web is a competitive place, and everyone is trying to make a mark. However, marketing technology is about more than selling a product: amplifying and optimizing your brand to its fullest potential. Digital technology is helping make that possible.
About the author:
We are Codedesign – a multi cultural, technology, award-winning digital marketing agency. We can be define as a result-led, innovative digital marketing agency specializing in Digital Marketing, Ecommerce, Online Sales, Amazon Sales with a team of experts in Search Engine Optimization (SEO), Pay Per Click Strategy and Campaigns, Social Media, Content Marketing, Data Analytics, Ecommerce development, Software development, CRM integrations.